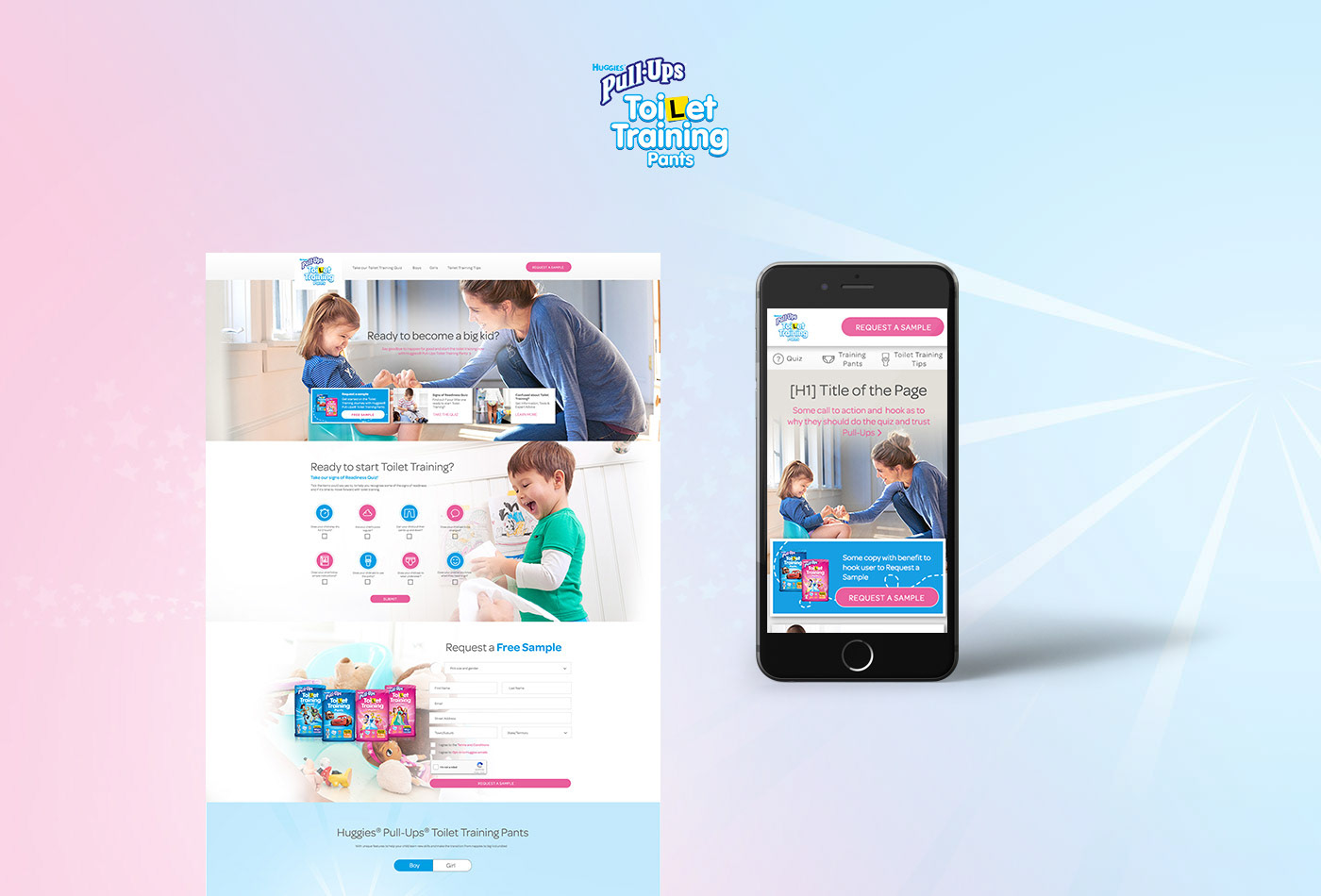 Pull Ups Australia Site Design
Tasks involved: Wireframe, UX/UI Design
The brief was to create a one page website for Huggies Pull-Ups Toilet Training Pants.
The site needed to be responsive, which proved to be a challenge as it was a one-pager. There were to be 10 articles to sit on the same page, with the word count exceeding 500 words for some. The primary goal was to prepare mums and dads for toilet training, with the secondary goal to promote product benefits and sample request. To do this, an existing quiz from the Huggies site was to be used. Furthermore, there was duplicated content for the product benefits as the client wanted both Boys and Girls to be represented on the site, with only minor changes to the copy in each.
Introduced a sticky navigation with anchor links. This mean that mums and dads can easily navigate between each section of the long, scrolling page. To address the product benefits and make it more interactive, parallax was used.