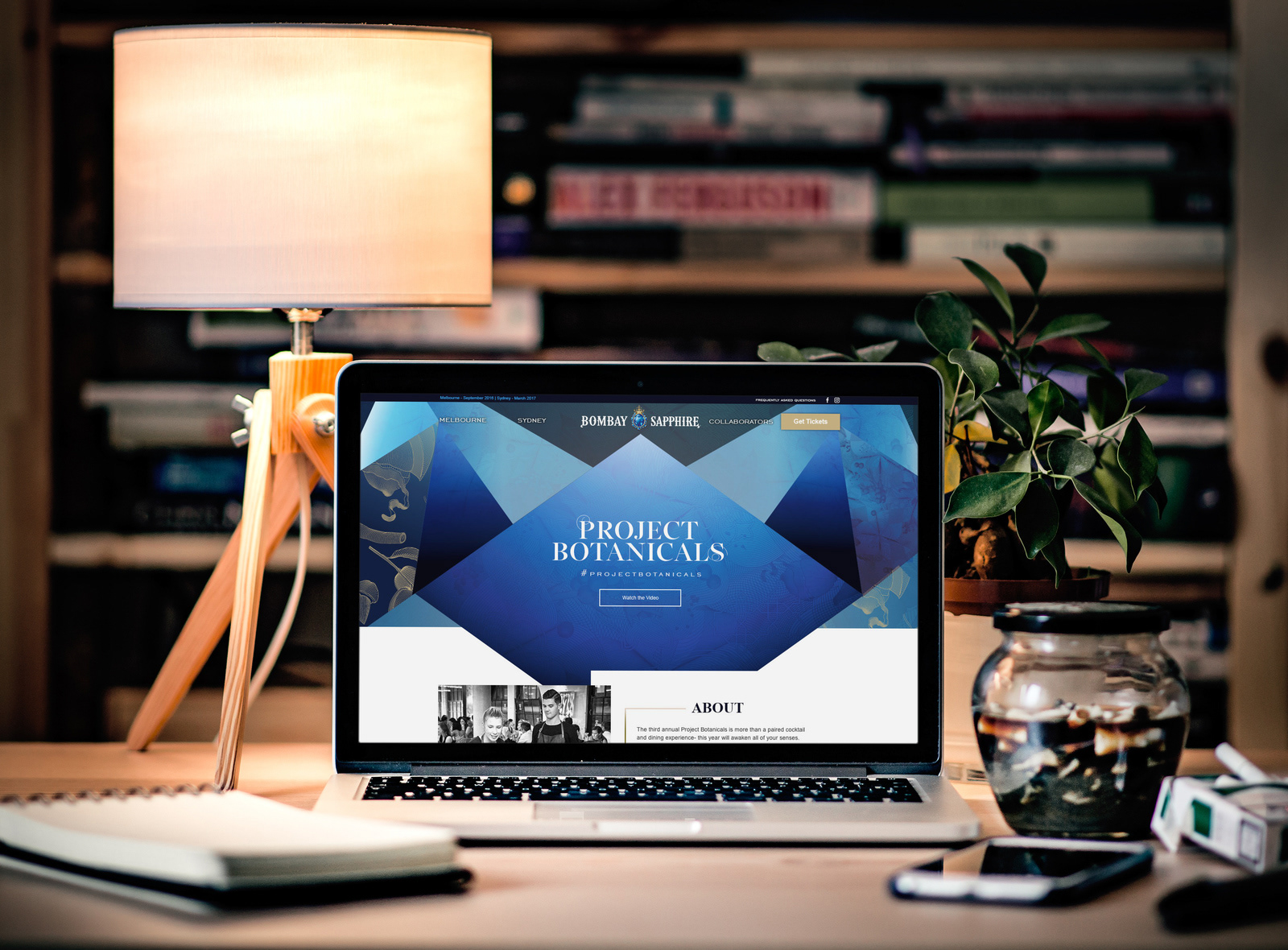 Project Botanicals - Bombay Sapphire AU
Bombay Sapphire holds an event in Sydney and Melbourne called 'Project Botanicals':
Project Botanicals is back with a distinctly different pop-up restaurant and bar. The city's best cocktail and culinary artists partner with our Bombay Sapphire brand ambassadors to create a botanically-inspired paired cocktail and dining experience. This year, discover the ten botanicals of Bombay Sapphire through artistic installations of light, sound and scent developed by our collaborators; Yolanda Be Cool, Samantha Taylor and Missy.
I had to pleasure to design their website for 2016's event.
This is what we came up with: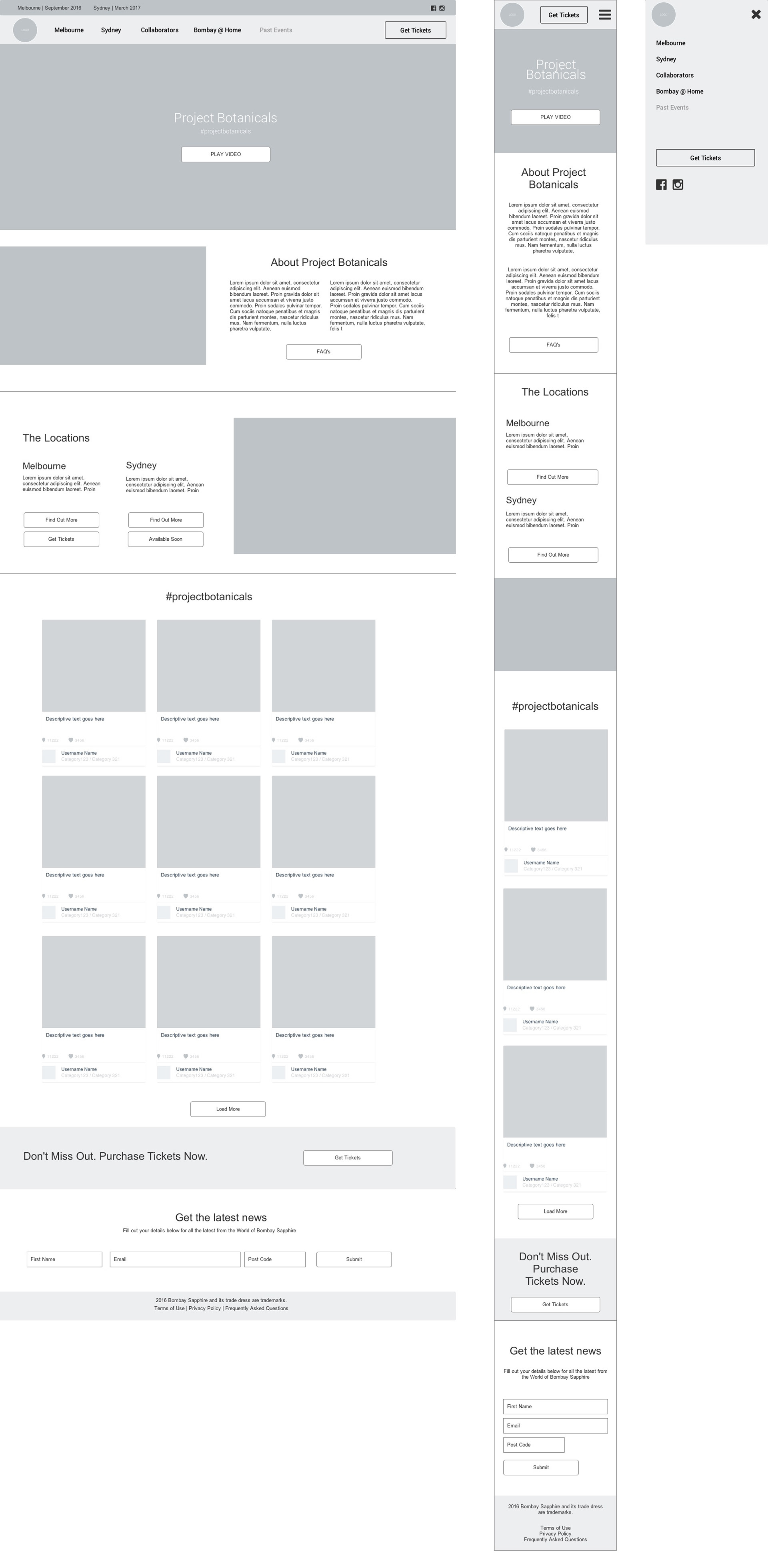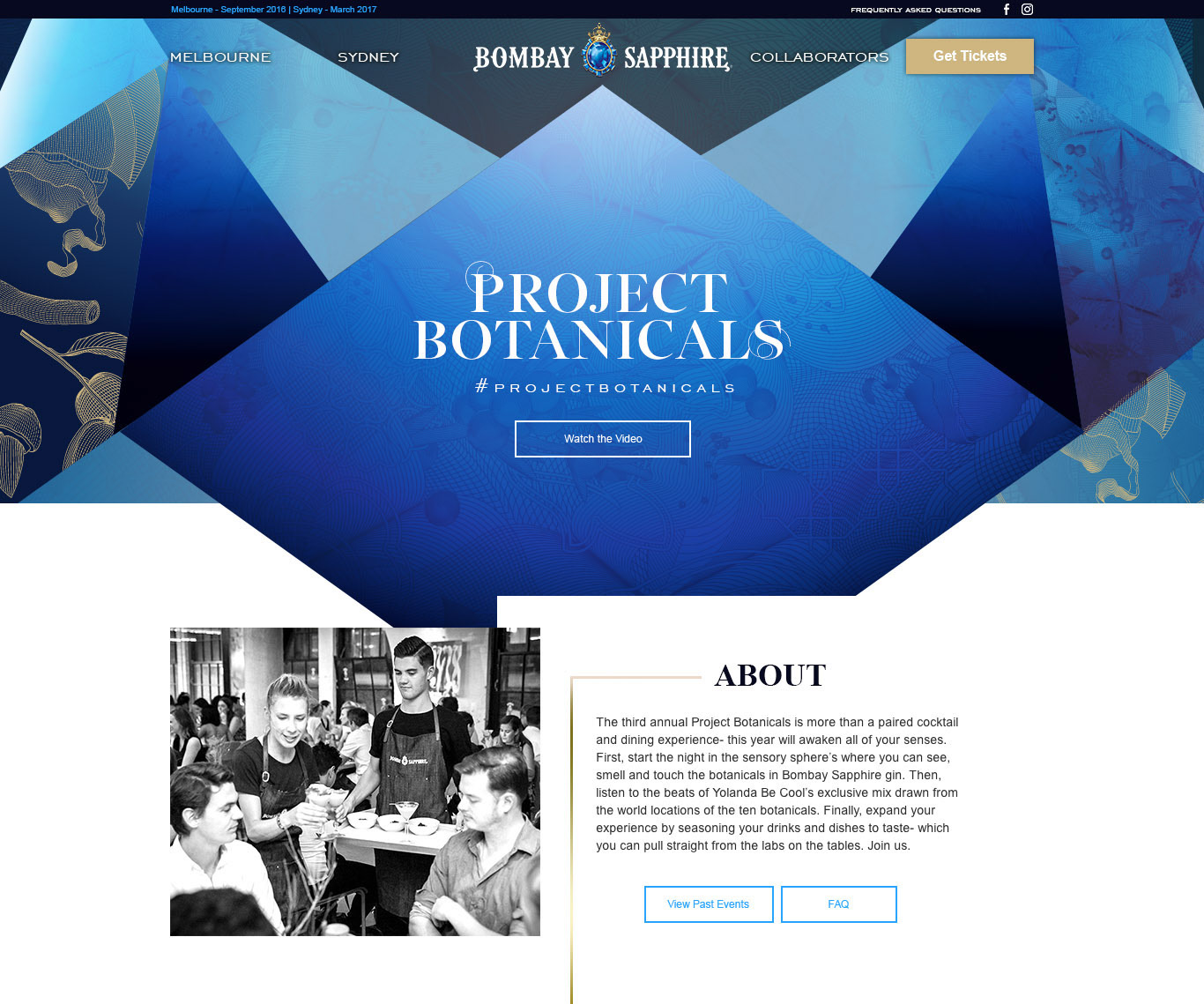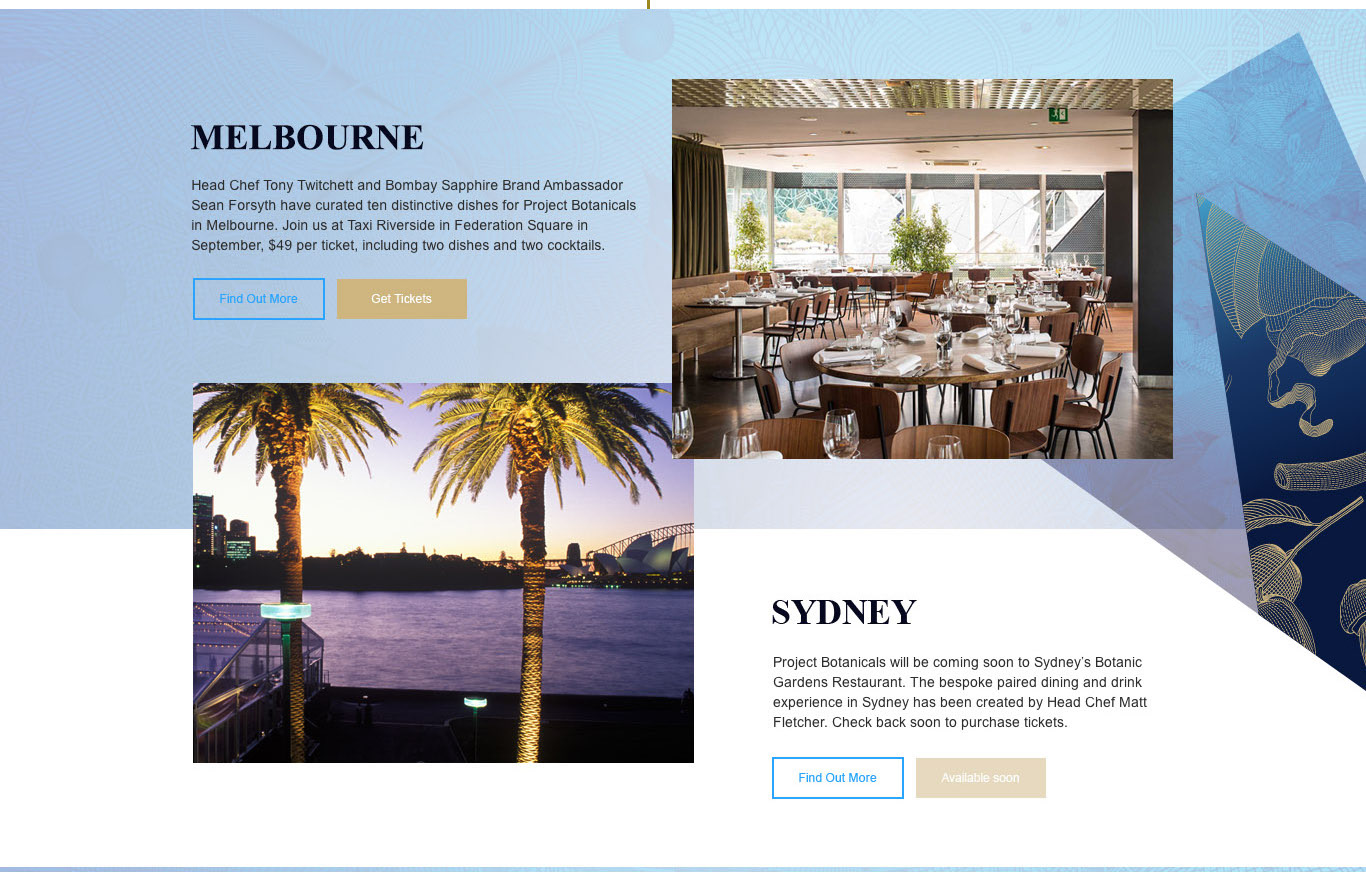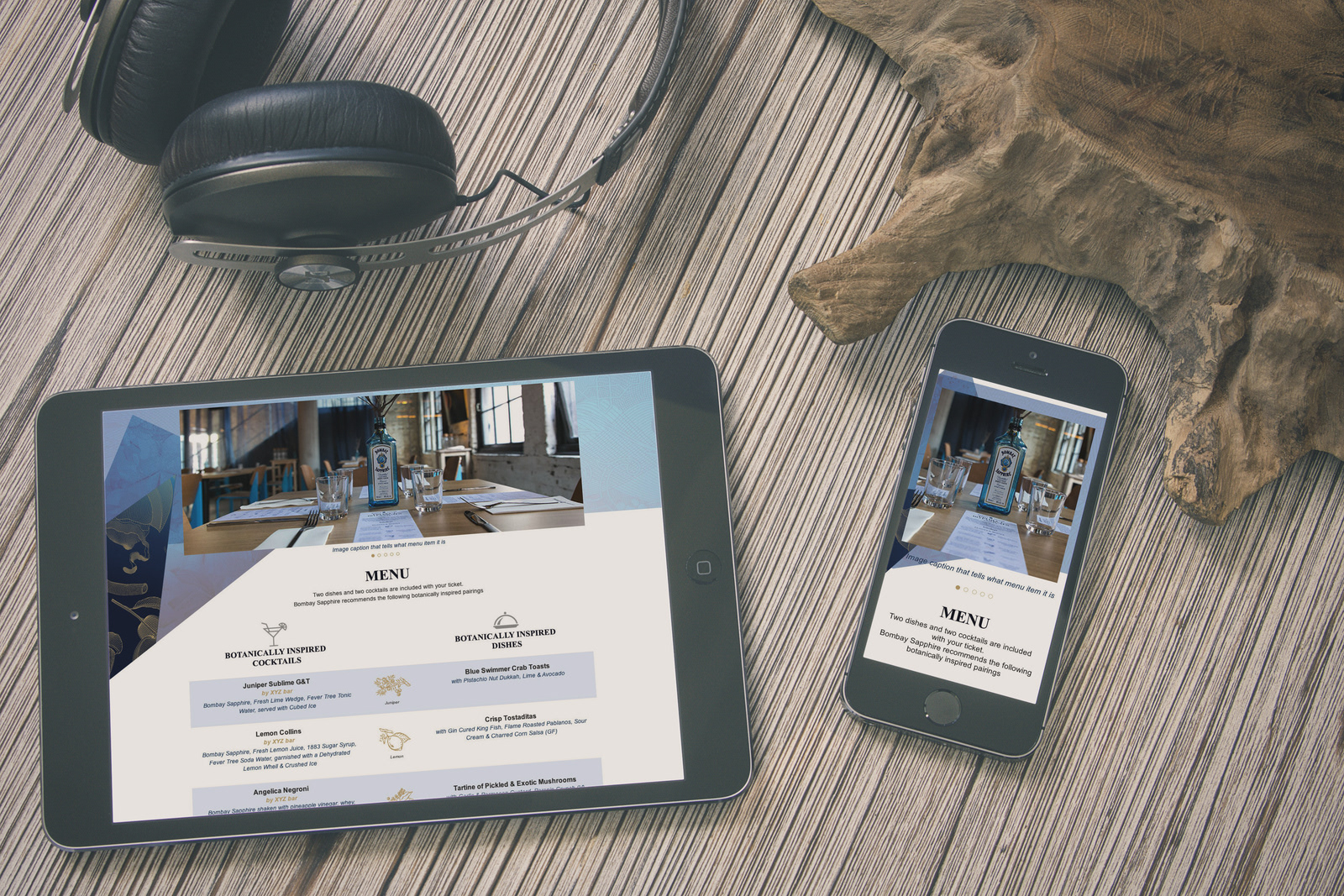 Please check out the website and let me know what you think! Like if you like :)